Saint Mary's School is a Catholic school rich in the traditional values of family involvement and quality education, which are based on Catholic Social Teaching, ethics and relationships.  We are very proud of the dedication and commitment of our staff. Their professional approach and shared beliefs about learning is measured by the strength of the curriculum.
Our school is a happy place where we care and nurture each and every child. Our teachings are based on values where we believe everyone is treated with respect and dignity.  We are very proud of our warm caring and nurturing environment.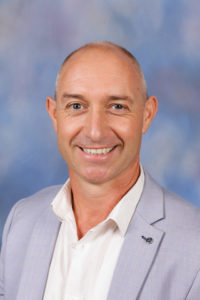 Our aim is to empower students to become lifelong learners who are creative and confident as well as being active and informed citizens who contribute to the Church's mission to proclaim the Good News of Jesus Christ.
We have endeavored to provide opportunities for students to develop their unique gifts, talents and personalities. We have encouraged initiative, a sense of responsibility and leadership. We continually aspire to provide quality learning and effective teaching and learning strategies which will empower our students to become successful lifelong learners. We aim for our students to be confident and creative and show a keen enthusiasm for learning.
This has been clearly shown by the many awards, achievements and talents that our students continue to display.
We have had wonderful parental support this year over a variety of activities and programs from reading, cooking, mathematics, sport days, supervision of excursions of all types – our school continues to be a vibrant centre of learning. We are blessed with generous, thoughtful and selfless people our school community.
I leave you with our school's vision statement which we are striving.
At Saint Mary's Catholic Primary School, we envisage a Catholic school community where all members have a strong connection with the Church.
We strive to live by the gospels and strengthen our faith through the school, family and parish partnership.
We seek to assist children to see the intrinsic worth of knowing God and encourage them to positively challenge their own morals and actions.
We envisage a school community where all feel safe, happy and accepted; where all students have their talents and interests celebrated and developed.
We strive to achieve a community of lifelong learners where students operate with a balance of optimism and reality in dealing with challenging learning and life experiences.
Brett Morris