Is your child beginning Foundation next year?
School Open Days & Foundation Enrolment
Our school open days will be held on the following days in 2019
Tuesday 28  May 9-11am
Wednesday 29 May 9-11am
Thursday 30 May 9-11am
Prospective enrolments and the public are invited to attend our open days and see our "working" school.  A tour of the school will be given and the opportunity to speak with our Principal Mrs Cathy Mesaric and her staff.
Bookings for an enrolment interview with Mrs Cathy Mesaric will be taken during the Open Days or by using our online system (see link below) and enter the booking code rade8.
Enrolment forms can be downloaded from the website or collected from our office.  Enrolment forms will not be accepted without a birth certificate, immunisation statement and baptism certificate (if applicable).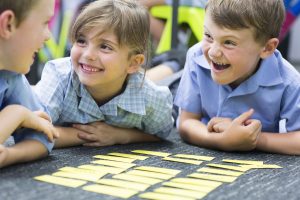 Foundation 2020 Interview Booking Link